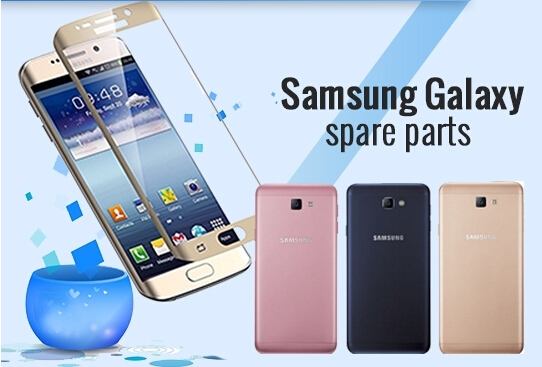 The brand Samsung has emerged as the new market leader for mobile phones and tablets. They have almost doubled their sales all over the world in past few years. Thanks to the features and technology, they are offering to the end users. Also Samsung mobiles especially the galaxy series have much higher resale value in the market. Right from mobile shops to ecommerce websites, you can find Samsung mobiles everywhere. As there are many sales, issues relating to wear and tear of spare parts also arises. The best part is, most of the Samsung Galaxy spare parts are readily available in market and online.
As a store selling spare parts, we have many different parts for Samsung Galaxy too. Especially the LCD screen and touch panel.
We also have other small parts for it. 1)quter glass lens, 2)full housing cover, 3)camera, 4)battery, 5)card socket, 6)home key, 7)flex cable, 8)back cover, 9)adhesive sticker, 10)screw set and so on.
If you are looking for the spare parts for Samsung Galaxy, visit our iPartsbuy store to get them now. Advantages to buy from iPartsbuy: 1. Large stock, fast delivery, can meet large purchasing plan 2. Original top quality. 3. Complete fit and work 4. Supply quality warranty with professional service