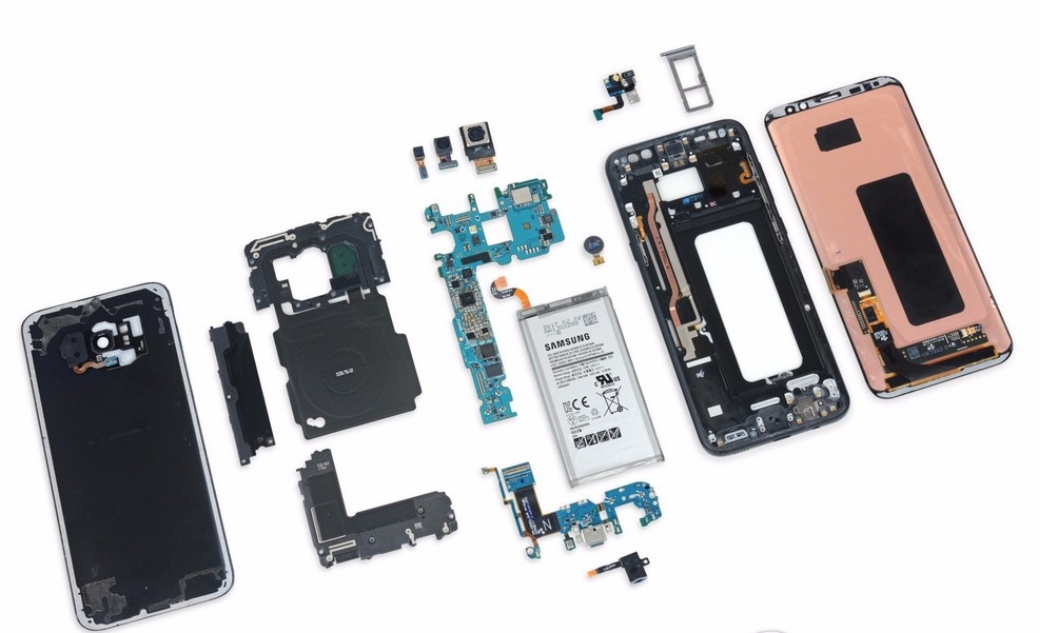 Step 1
Using hot air gun to heat the back cover edge of the S8 for about 2-3 minutes.Once the back panel is warm to the touch, apply a suction cup as close to the heated edge of the phone as you can while avoiding the curved edge. And cutting procedure for the remaining three sides of the phone. Then Use the tweezers to remove the fingerprint sensor.
Step 2
Removing eleven 3.7 mm screws
Removing the NFC antenna and charging coil assembly.
Using a crowbar to remove the horn bell (pay attention),the speaker is stuck in the upper position tightly, so you need force it up,then it can be completely removed.
Step 3
Among all the internal parts, the battery is also the most difficult part to remove. Even if it is forcibly removed, the glue will still pull out the filament, and the battery can only be removed by cutting. Here you can use a hard card, a slap, or crowbar
Removing LCD connection cable, tail plug connection cable
Removing the camera
Removing the tail plug
Removing the headphone jack
Removing Vibration sensor
Removing photosensitive element
Step 4
Repeating the previous heating and cutting procedure for the phone. And using an opening card to pry the screen away from the midframe. Carefully lift the screen assembly away from the midframe, gently pulling the display connector through the hole in the midframe. Removing the screen assembly. Finally ,reassemble the parts step by step.