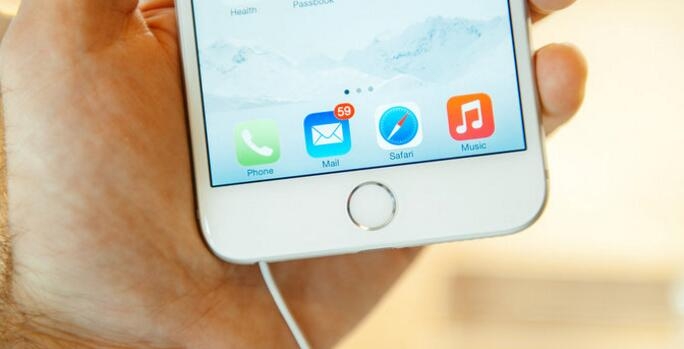 If you have a case of an unresponsive iPhone home button before the one year period, you are most likely covered under warranty. After that, here are some quick fixes you may try. Be extra cautious with the methods 3 and 4.
1. Calibrate: Most lucky users eventually find out that the unresponsive iPhone home button is due to a minor software glitch. Calibrate your home button by clicking the clock icon on the stock app and holding the sleep button until you find the "slide off to power" notification. After that, release the sleep button and hold the home button. The app closes within the next 10 seconds. If this does not work, restore the phone before trying the next method.Adjust the docking port
2. Adjust the docking port: If the docking port gets misaligned during usage, there is a chance it disoriented the home button along with it. Most repair shops would suggest a replacement. But you may try this: Plug your iPhone with a USB. Push down the pin connector. The connector will push the home button from the up-behind. Click the home button while applying pressure. Check on the status after removing the cable.
3. Clean: The iPhone's home button can give in to factors ranging from sticky hands, pocket dirt or even a fluid splash. 99-percent isopropyl alcohol could be of help. The chemical can be easily procured from a hardware store. Cover the screen tightly with a cloth. Use a cotton swab, tissue or even an eye dropper to dispense 2 drops of the chemical directly on the home button. You must always avoid the screen.  Now tap the button with a dull and narrow object (back of the pencil) and make the chemical to seep inside the frame. Clean the button dry and wait for 15 minutes to check if it worked.There is an on-screen home button
4. There is an on-screen home button: This one is more of an alternative to the home button. If none amongst the above methods seemed productive, you have most probably hit a completely unresponsive iPhone home button. But there is an option to activate the on-screen home button. Find the Settings menu, go to the General option, follow Accessibility, and click Assistive Touch. Enabling the assistive touch will make a small circle appear on the home screen.